If you've been orbiting the world of tabletop gaming, there's a good chance you've heard of Azul—a modern classic in the strategy board game genre. Perfect for 2 to 4 players, this game is one of the best strategy board games to bring to the table, whether you're gaming with us here in Shepparton, Victoria, or anywhere else in the world. Still haven't tried it? Let's dive into why Azul deserves your attention.
The Basics of Azul: More Than Just a Tile-Laying Game
Azul is a design marvel from the mind of Michael Kiesling and the craftspeople at Plan B Games. Each player aims to create an intricate pattern on their board using vibrant tiles picked up from "factories" distributed around the table. With its colourful palette and tactile components, Azul elevates tile-laying games to an art form.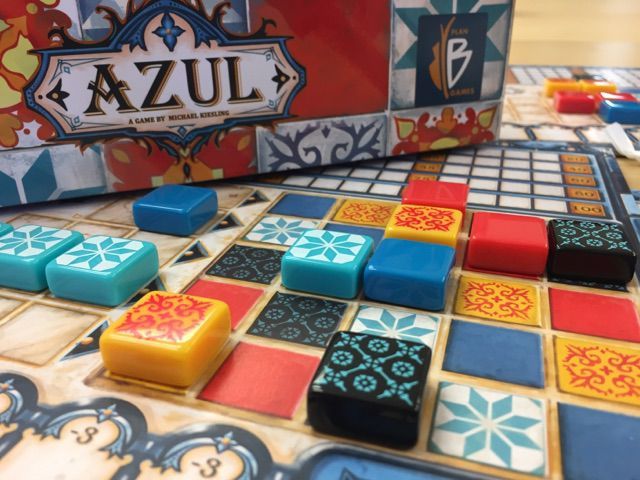 Azul: The Perfect Gateway Game for Beginners and a Challenge for Veterans
One of the standout features of Azul is its ability to cater to players of all skill levels. Known as a "gateway game," Azul serves as an inviting entry point into the rich world of strategic tabletop gaming. Don't be fooled, though; the game offers layers of complexity that even the most seasoned gamers will appreciate.
Five Reasons Azul is a Must-Have in Your Board Game Collection
Simplicity of Rules: Azul is straightforward enough for even the least game-savvy among us to grasp quickly. Yet, it offers a depth of strategy that keeps you coming back for more.

Visual Splendour: The game is an eye-catching spectacle, from its tactile tiles to its pleasing board design. Azul is nothing short of a visual treat.

Quick Turns, High Engagement: The game maintains a brisk pace, ensuring everyone is fully involved from start to finish. There's simply no time for sulking when you're engrossed in Azul.

High Replayability: The ever-changing tile setup guarantees a unique experience every time, making Azul one of the top board games to play in 2023.

Strategic Yet Accessible: If, like me, you usually find multitasking as challenging as licking your elbow, Azul has your back. It simplifies the often-overwhelming task of strategic blocking into something even my easily distracted brain can manage.
Why Azul Is a Staple at Our Shepparton Game Nights
Azul continually graces our tables at Little Plastic Fellas events and Goulburn Valley Gamers' Guild meetups for one key reason: its perfect balance between simplicity and strategic depth. Its design allows for quick and engaging rounds, making it ideal for both short gaming sessions and marathon nights. If you've never played Azul but want to give it a whirl, don't hesitate to join one of our monthly all-day Sunday events or a GVGG gathering. Trust me, you won't regret it.